The Open Source Face Shield is a low cost, medical face shield designed to be quickly made using almost any flat material fabrication equipment (laser cutters, rule dies, drag knife, CNC punch, etc.), or even scissors and an office hole punch from any clear flexible material.
It requires no hardware or 3D printed parts, just two pieces of flexible clear plastic and an elastic band.
Latest News
As of 3/24, Sinai BioDesign (Mount Sinai Hospital System, NYC) has been testing and validating basic clinical functionality of these devices with success.
Members of our core team are also tooling up to produce these for NYC Hospitals. We anticipate being able to supply 50k shields per week starting 3/30 with the ability to ramp up for more capacity if necessary.
Photos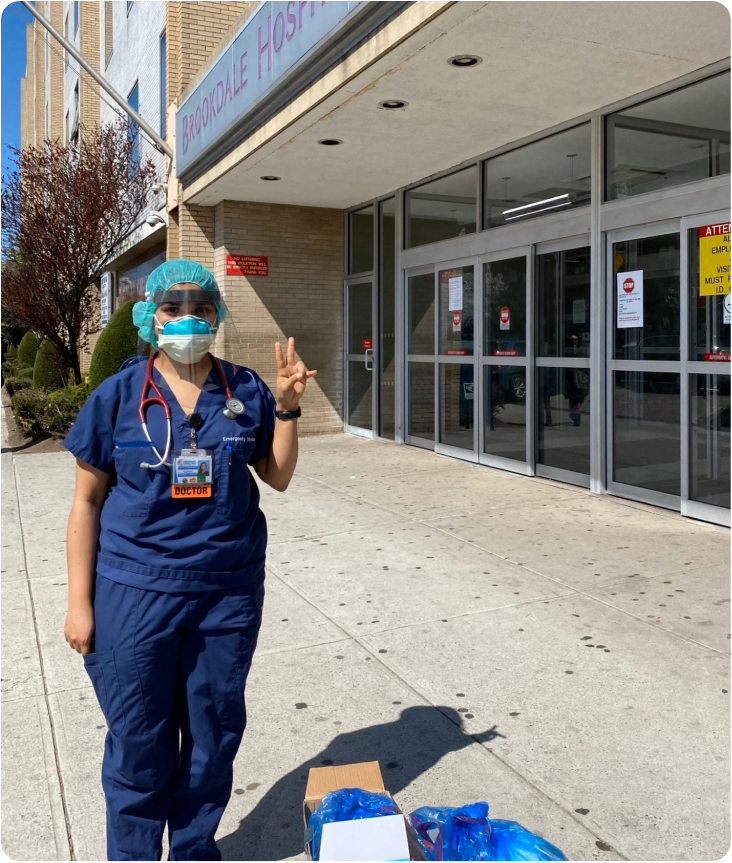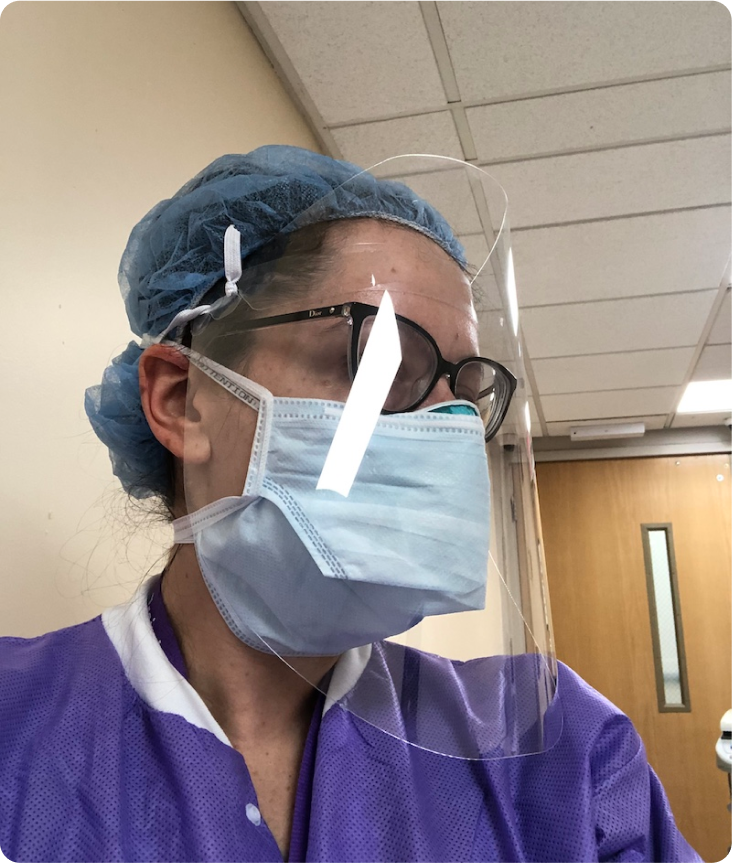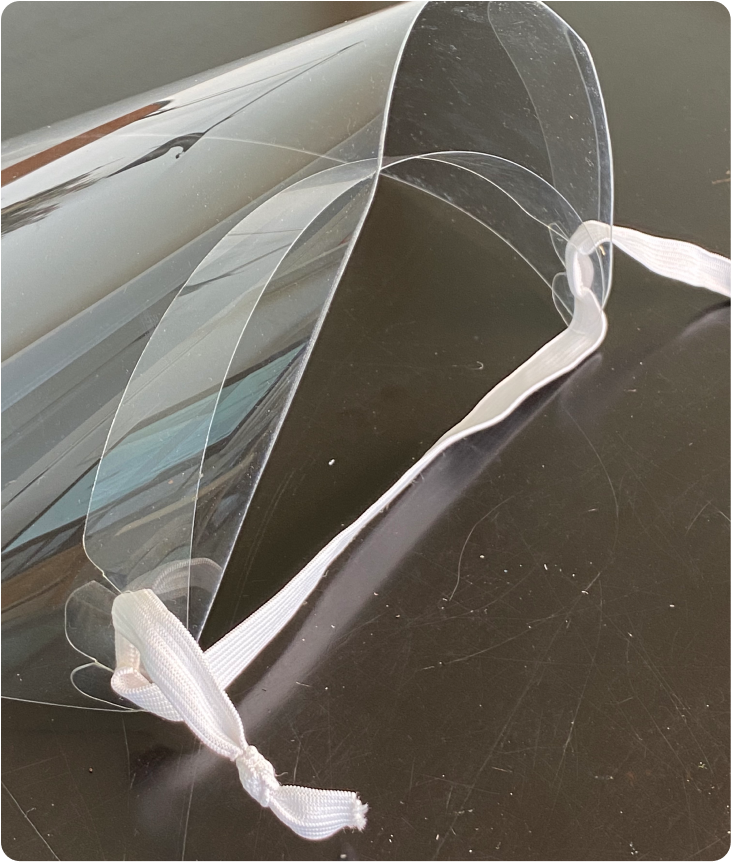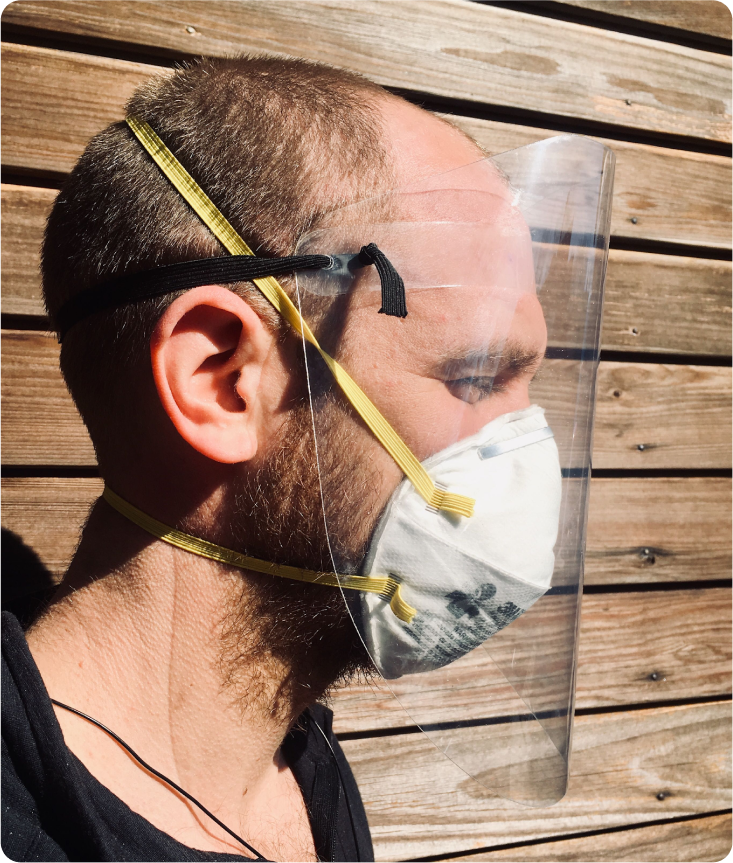 Materials
Component
Description
Size
Notes
Supplier
Clear Plastic Face Shield
0.007" to .01" thick non-brittle clear material. PET or polycarbonate is good.
12.5" x 10.25"
Qty 2 can be cut from 12x24, as the part is tapered
McMaster Carr (link)
Forehead Strap
Same material as the Face Shield
1" x 10.75"
Cut alongside forehead strap
McMaster Carr (link)
Elastic
3/8" or 1/2" wide elastic band
16"
(searching for pre-cut supply)
JO-ANN STORES, LLC
Optional
Foam
1"x1/2" strip
10"
Cut to length.
McMaster Carr
Warning - adding foam makes the shield much more difficult to clean.
We're making ours from 0.01" PET sheet, but almost any clear flexible material should work (such as polycarbonate, PETA, PETG, vinyl, etc).